NAIA
(NAIA) is a sales representation program for a select group of discerning importer members. A nonprofit program, NAIA's mandate is to enhance the flow of quality merchandise to these regions allowing consumers to sample for themselves the different levels of quality among diverse cultures.
For the past years, NAIA has successfully branched out to countries other than North America, accepting importer membership on a more global basis. We have prided ourselves in being a service organization both to its members internationally and to the distinguished overseas companies that it represents.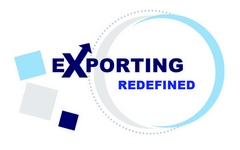 Strategic Partner



Auto-matching with compatible, pre-qualified member suppliers.
Assist in further sourcing if none is available.
Co-ordinate & liaise in sampling & execution of orders.
Act as mediator during unavoidable commercial disputes.
Credit verification of member suppliers.
Travel arrangement.